Blog by Luis Figueira
Luis has 12 years' experience as a CRM consultant, across a wide range of industries and geographies. Past clients include government agencies, banking and public sector institutions in Europe and the Middle East, as well as telecommunications companies across Europe, the Middle East and Africa.

Boxfusion's Cloud Lead, Luis holds a number of certifications on Oracle products, including Oracle Service Cloud (RightNow CX), and leads Boxfusion's delivery efforts on CX Cloud projects.
Where does OPA Fit in Your Digital Transformation Project?
Posted by Luis Figueira on Thu, Aug 10, 2017 @ 10:35 AM

An Introduction to Oracle Policy Automation (OPA)
It's comes as no surprise to Boxfusion that, in the age of accelerated digital transformation and heightened customer experience (CX), OPA is quickly becoming a new industry standard. This is because businesses are realising the full potential of a well-integrated end-to-end solution for capturing, managing, and deploying document-based policies across channels and processes.
For us, OPA integration has always been an important aspect of our strategy and we've been lucky enough to work alongside several businesses to implement bespoke OPA solutions that meet their unique business challenges.
Most recently, we completed a very interesting project where OPA was used to allow a large utilities firm to reduce their processing time and increase their regulatory compliance. For me, this is a great opportunity to reflect on the real benefits of OPA and how, if integrated well, it can be leveraged across both Service and Sales in any digital transformation strategy.
OPA is a product that Oracle acquired around 2008-2009 and, while historically very powerful as either a standalone product or when integrated with Siebel, it has since found its new home in the Oracle Service Cloud family (see fig. 1).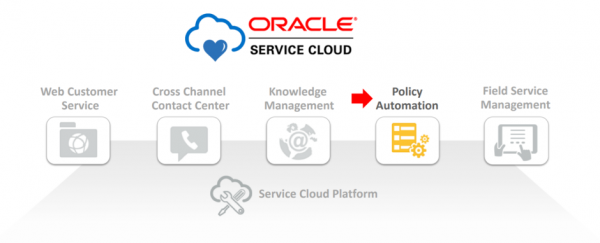 Fig. 1: OPA currently fits under the Oracle Service Cloud portfolio
OPA was designed for – and is ideally positioned in – scenarios where legislation or policy documents need to be taken into executable business rules, particularly for the calculation of benefit entitlements and payment amounts (fig. 2 illustrates the complete OPA process cycle). This makes it particularly well-suited in a public sector environment–in fact, the majority of clients for whom we have delivered OPA integrations currently reside within the public sector space.

Fig. 2: OPA provides businesses the ability to automate the full policy management lifecycle
Generally, across all industry sectors, OPA is ideal for organisations looking to make more information available to customers and potential customers  through interactive online advice tools. It's also great in providing dynamic advice which it generates in natural language. This can significantly reduce the cost of providing this type of service to customers and can increase the trust customers have in brands by providing consistent and clearly-worded results.
OPA's Technical Architecture

OPA currently resides within the Oracle Service Cloud family of Cloud Services, but this does not mean that OPA is used only with Service Cloud. Although we have delivered a number of projects where OPA is used for end-customer and agent interviews in Oracle Service Cloud, there is a vast potential set of CX scenarios where OPA can be a key piece of the architecture. Indeed, another obvious area where OPA can be used is with Sales / Engagement Cloud (see fig. 3).
Fig. 3: The main components of the OPA architecture
OPA is best used integrated with other CX applications. For example,  it comes packaged with pre-built connectors for Service Cloud, significantly reducing the time and complexity of integration of the two tools. More recently, these pre-built connectors have been included in Oracle Sales Cloud verticals, most notably the financial services vertical.  The main difference is that the Sales Cloud verticals come packaged with an OPA hub with limited usage thresholds, whereas the generic Sales Cloud pods do not come packaged with an OPA hub.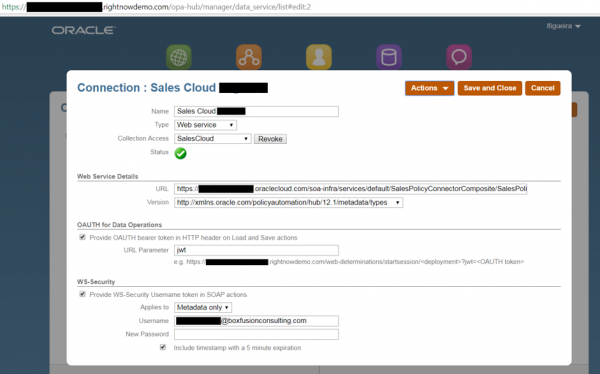 Fig. 4: Setting up OPA to connect to Sales Cloud
How Can OPA be Used?

OPA can be used in many different ways within a world-class digital architecture. Given its strength in policy-driven environments, here's a few ideas where OPA can be leveraged to benefit the business.
OPA to Support Customer Service
The most typical scenario will be to use OPA integrated with Service Cloud. Who hasn't groaned while filling out a form requesting data that they know they've submitted before? By bringing in data about a customer from Service Cloud that informs decisions and helps users complete those forms we can make the experience as seamless and positive as possible for customers.
On the other hand, OPA can be used internally to aid in complex business processes or cater to significant policy demands. For example:
Compliance automation: make the same decisions consistently across a wide number of scenarios, agents and customers; ensure auditability of those decisions.
Warranty management: check whether situations are covered by warranties or not; offer the best warranty coverage; provide decision reports in clear language that customers can understand.
Service eligibility determination: help customers determine whether they are eligible for services and under which terms, in a clear and easily understandable way.
Fault analysis: guide your service agents through complicated processes.
Many others…
The main driver for choosing OPA as a solution for the above examples is cost reduction, in terms of time and effort organisations spend providing world-class Customer Service operations, and in compliance, enforcement and auditing of policies.
OPA to Support Sales: A Closer Look at Financial Services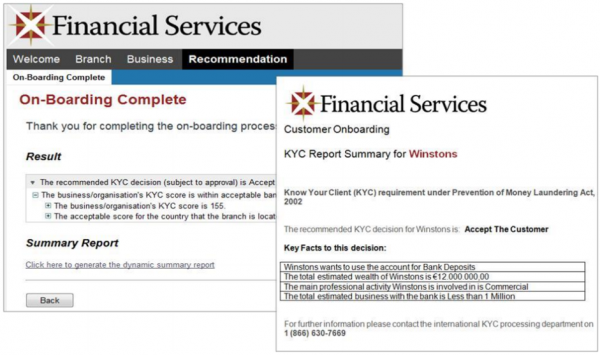 Fig. 5: An example of a customer onboarding view via OPA
OPA integrated with Sales Cloud opens up a different set of possibilities, especially for businesses that sit within the financial services sector (insurance firms, retail banks and consumer banks for example). In a Customer Service setting, the focus is on providing help through a challenging situation and trying to make is as positive as possible for the customer. In a Sales setting, however, the challenge is most often to make an onboarding (see fig. 5) or product acquisition experience as easy as possible. Here are some examples:
Needs analysis: particularly geared towards the financial sector, OPA can in this case help with assessing the adequacy of financial products to investment goals or eligibility to credit products, for example.
Progressing profiling / new customer onboarding: often in regulatory-heavy environments, organisations are pushed to collect numerous data fields (often numbered in the dozens). However, this does not all need to be collected at the point of onboarding a new customer. The whole profile of the customer can be progressively built up, by letting OPA determine when more information is required to accommodate individual regulatory requirements for certain products or situations.
Contract generation: often contractual changes or new contracts are time consuming processes. With OPA's document generation capabilities, professional-looking documents can be automatically generated as a result of an assessment or change of circumstance.
Product recommendation: OPA is not the be-all-end-all product recommendation engine, because it won't compete with self-learning algorithms (in fact, some studies suggest that customers might prefer product comparison tools instead of product recommendation tools). However, there are cases where organisations might want to provide their sales reps with simple tools that help them assess customers' needs and consequently recommend a product. This could potentially result in significant savings in terms of onboarding new employees, for example, where a combination of Sales Cloud and OPA might help them realise their full potential with less training.
Many others…
Some of the benefits of OPA in the above scenarios are clearly linked to cost reductions, as in the case with the Customer Service scenarios. However, here, especially in the financial sector, other cost savings can be estimated based on regulatory compliance risk or financial exposure risk and OPA's ability to reduce these risks.
Furthermore, there are some possibilities for value-add. This can come in the form of increased likelihood of cross-sell/up-sell options via timely product recommendations, or acquiring more customers by providing stellar onboarding experiences, for example.
Conclusion

It's no surprise that we've seen a steady increase in investment into OPA from our clients. As we can see from the scenarios mentioned above, the benefits are far-reaching for both Service and increasingly Sales. In the case of the many Customer Service scenarios where OPA can be leveraged, the key benefits are clearly linked to cost reductions. On the Sales side (especially in the financial sector as we've explored), OPA provides the ideal platform to up-sell/cross-sell products, generate branded, professional documentation for customer and prospects, and enhance the customer onboarding process. In addition, OPA for Sales allows financial services companies the real flexibility they need to adapt to ever-changing regulation.
In all cases we've seen OPA being used, it has certainly demonstrated itself to be a promising addition to many firms' technology solutions as part of the digital transformation movement.
About Boxfusion
Boxfusion Consulting is an Oracle Platinum Partner and leading provider of OPA and other Oracle customer experience (CX) Cloud consulting. We empower businesses to take better decisions that deliver competitive CX and provide overall better customer satisfaction. Having worked alongside a range of clients across various industries and sizes within the OPA space, we have built bespoke solutions that extend visibility, simplify reporting, improve data quality and automate workflows, all contributing to significant time and cost savings. With in-depth knowledge of the products in which we specialise, supported by first-hand insight into the Oracle product roadmap, we have helped our clients harness the benefits of OPA in line with their unique business requirements, providing a digital education as we lead them securely through their journey to successful digital transformation.
If you are interested in understanding more about how OPA could help you in your business, or require support with an implementation of OPA, we'd be happy to help. Simply email us on contact@boxfusionconsulting.com or call us on +44 203 283 4315.