Blog by Chris Trueman

Chris is the Managing Director at Boxfusion Consulting as well as a co-founder. Having worked with Siebel CRM since 1999, and more latterly Oracle BI and Oracle CX Cloud, Chris is a veteran of the CRM/CX space. At Boxfusion, Chris has core responsibility for day-to-day operations.
UKOUG CX/CRM Partner of the Year Nomination – A Chance to Reflect
Posted by Chris Trueman on Mon, Jul 24, 2017 @ 12:52 PM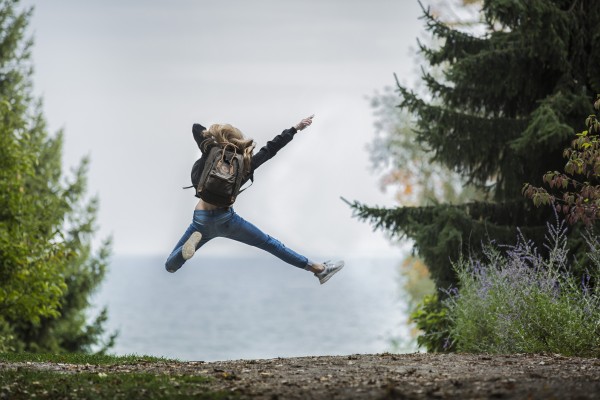 Amidst the hectic life of a niche and relatively-young consultancy, it can be difficult to find a moment to reflect on the progress that has been made over the years. However, we currently have a reason to do so, as I'm delighted to say that Boxfusion Consulting has been shortlisted for the UKOUG CX/CRM Partner of the Year Award.

We're particularly excited to be part of these awards as they are the only awards to be voted for by customers of Oracle solutions…and in our opinion customers are the best judges of the true capabilities of a Consulting Partner.
Reflecting on Seven Years – and 100% Customer Retention
When Boxfusion was founded back in 2010, it was done so against a backdrop of a consulting industry that we felt increasingly focussed on technology box-ticking at the expense of a successful business outcome – and we were determined to stand out from this as being a Consulting Partner upon which customers could truly depend.
At the centre of our offer was an approach that focussed on what our clients' businesses truly needed, allied to a high quality technical delivery, and all underpinned by a genuine care for the success of our customers' projects.
Fast forward to 2017 and the number of customers who we have helped has reached over fifty, and ranges from SMEs, government organisations and Not For Profits right through to internationally-recognised brands such as Panasonic, Hermes ParcelNet, Heineken and three of the largest telecoms companies in the world.
Our projects have ranged from targeted Oracle CX Cloud solutions that have delivered modern Sales and Service capability, through to UX transformations of existing applications that have delivered dramatic results for efficiency and CX, all the way to global rollouts of Oracle CX Cloud across Sales, Service and Marketing that have delivered a true digital transformation for those customers.
Our incredible team of consultants has repeatedly gone above and beyond the call of duty to ensure our clients achieve the business outcomes they were aiming for from their technology projects.
And this has resulted in the best outcome we could have hoped for – a record of 100% customer retention.
Of course, there is always room for improvement. That need for continuous improvement is wired into our culture and we do not shy away from it – after all, it is ultimately that which has brought us this far.
We Would Be Delighted To Have Your Support!
We are ultimately extremely pleased to be shortlisted for this award.
Consequently, we would be delighted if you – whether our fantastic customers or those we've had the privilege of working alongside in other guises – who feel that our team's work should be recognised would be able to find a moment to cast a vote for us via the button below.
Regardless of the outcome of these awards, our approach will not change. Our fantastic team will be working hard for our customers, existing and new, to ensure they continue to achieve success – in line with our founding principles.
Thank you to everyone we have worked with over these last seven years!
You've got my vote!
For more information on the UKOUG and the UKOUG Awards, visit the website here. The winner will be announced on 12th October at the UKOUG 10th Anniversary Ceremony.