Oracle Open World 2015
Moscone Center | 25/10/2015 - 29/10/2015
We are pleased to announce that we will be presenting again at this years Open World! Luis Figueira (Cloud Lead) and Andy Stevens (Delivery Director) will both be presenting at the week-long event.
This is the fourth successive year that we will be attending and third successive year of presenting at the key annual Oracle Open World conference, we've also been invited to attend the exclusive Leader's Circle again this year which gives us unique access to Oracle's executive leadership team. Open World is marked as an exciting occasion in our diaries as it give us the chance to hear important product announcements, see new product demonstrations and gives us the chance to catch up with contacts from within the Industry.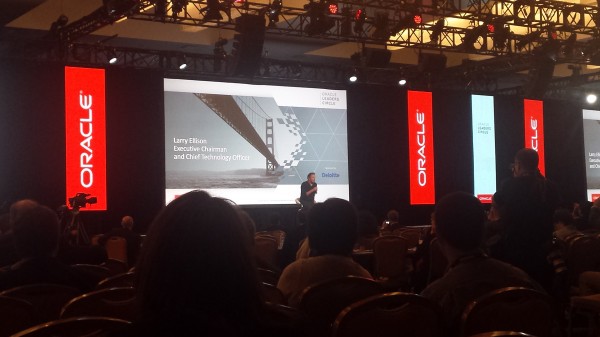 Fig 1. Larry Ellison presenting at the Leaders Circle at OOW 2014
We will be presenting with CIMA on Siebel Open UI, their session is titled,  'Delivering Exceptional CX with Siebel Open UI and Oracle Cloud Solutions'.  This session will cover:
The customer innovations Oracle's Siebel Open UI has enabled CIMA to put in place and the important business lessons that they learnt along the way.
A demonstration of the range of CIMA's online services and how leveraging Oracle's customer experience (CX) platform using Siebel Open UI has enabled them to improve customer satisfaction and drive better business results.
How CIMA's strategy protects their historical investment in Siebel, which remains firmly a part of their roadmap in a cloud coexistence strategy with Oracle Social Cloud and Oracle Financials Cloud—all mediated using Oracle Integration Cloud Service.
To find out more about Open UI please visit our recent blog posts on the business benefits it provides here.
We will also be presenting with Panasonic on co-existence, their session is titled, 'Panasonic Manufacturing Moves to Oracle CX Cloud for Greater Business Agility'. This session will cover:
Panasonic Manufacturing discussing their transition to a co-existence model using Oracle's Siebel and the Oracle Customer Experience Cloud (Oracle CX Cloud) suite.
A demonstration of Panasonic's full internal CX experience, taking a walk through the Oracle Social Cloud, Oracle Marketing Cloud, and Oracle Sales Cloud process lifecycle, and looking at how Oracle Service Cloud fits into the architecture.
A look at how Panasonic Manufacturing approached its transition to Oracle CX Cloud and the benefits they have received from doing so.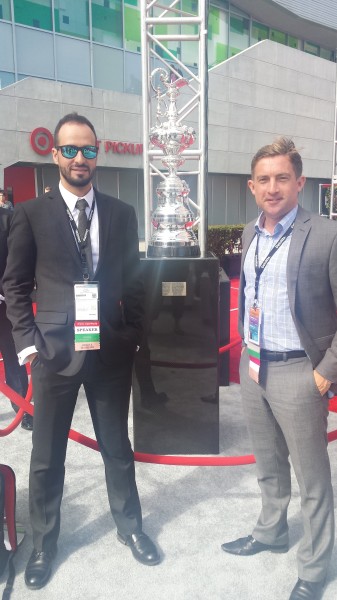 Fig 2. Andy and Luis at OOW 2014
If you would like more information about Open World itself please click here. You can also find some of our blog posts from previous years' attendance at Open World here. Whilst we are at OOW we will be blogging about the presentations we attend so sign up to our blog to stay up-to-date!