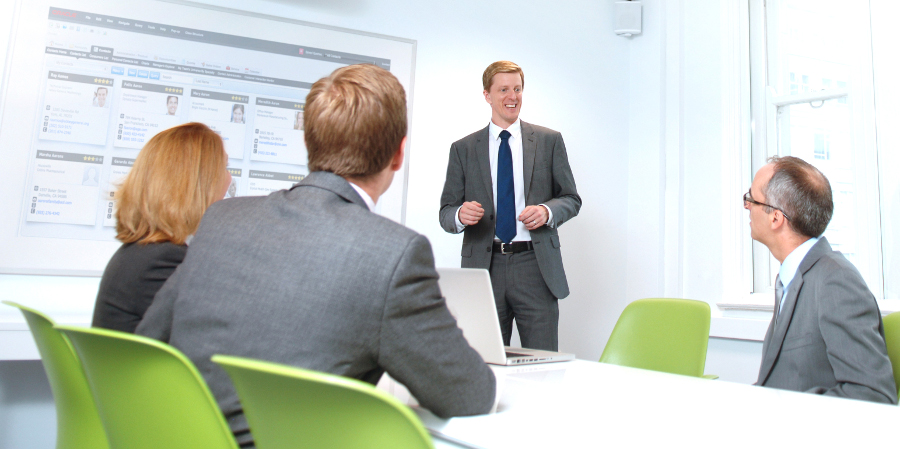 Understand the Business Benefits of Siebel Open UI
Since Siebel Open UI was launched at the end of 2012, Boxfusion Consulting have had more questions from Businesses about this topic than any other. Many Companies have invested heavily in the market-leading Siebel CRM software but over recent years it has come under pressure from a rapidly changing CRM market and in particular the Cloud SaaS model.
Through our work with Siebel Open UI since mid-2012, we have collated a summary which can help to build the business case for upgrading Siebel to Open UI:
What is Siebel Open UI?
Siebel Open UI is an extension of the user interface (UI) for the Siebel application, utilising open web technologies (HTML, CSS, JavaScript, JQuery). It removes the need for Active X controls and allows Siebel to present a transformed and richer UI based on modern web technology. It can be obtained in the latest patch from Oracle for the Siebel application.
Headline Key Business Benefits
Increased User Adoption

· An out dated UI based on technology from the 1990's can cause poor user adoption. Siebel Open UI enables intuitive navigation, interaction and data entry, exploiting modern web controls. Thus removing barriers to user adoption.
· Open UI provides an interface that can match Facebook, LinkedIn and other modern websites.
Lowered Cost of Ownership
· No ActiveX controls! Historically the Siebel ActiveX can be difficult to deploy and upgrade, putting limits on development approaches. Siebel Open UI extends Siebel development capability, allowing development with open standard modern web technologies and removing the ActiveX control from the Siebel architecture.
· Open UI is based on standards-compliant code which allows 'progressive enhancement' as new web technologies become available.
Multiple Device Support

· Open UI aims to remove device restrictions to accessing CRM data – so you can use Siebel on Mac, Linux, Windows, Android.
· Previously, Siebel only ran on Windows and IE6, 7 or 8. Siebel Open UI works on any modern web browser, therefore on any mobile, tablet or desktop.
Improved Accessibility
· Addresses growing pressures to support employee and customer accessibility needs.
· Siebel Open UI has "Always on" accessibility and native screen reader support via WAI-ARIA.
· Uses native OS and browser accessibility features (e.g. voice recognition) and improved keyboard accelerators.
Siebel Open UI – Other Business Benefits In Detail
Personalised Application
· With Open UI you can introduce a new look and feel for all users and you can let users tailor the application to their preferences.
· Users (if you allow them to) can change layouts of the screen, colours, text and many more attributes to fit how they want to work.
Improved Decision Making
· With Siebel Open UI we can introduce data visualisation techniques to transform static text into a rich meaningful visualisation (see our blog post here).
· Siebel Open UI can be plugged into Google Charts functionality to allow presentation of aggregated real time data, or more novel presentations of data, for example showing Activities on a timeline (see image below).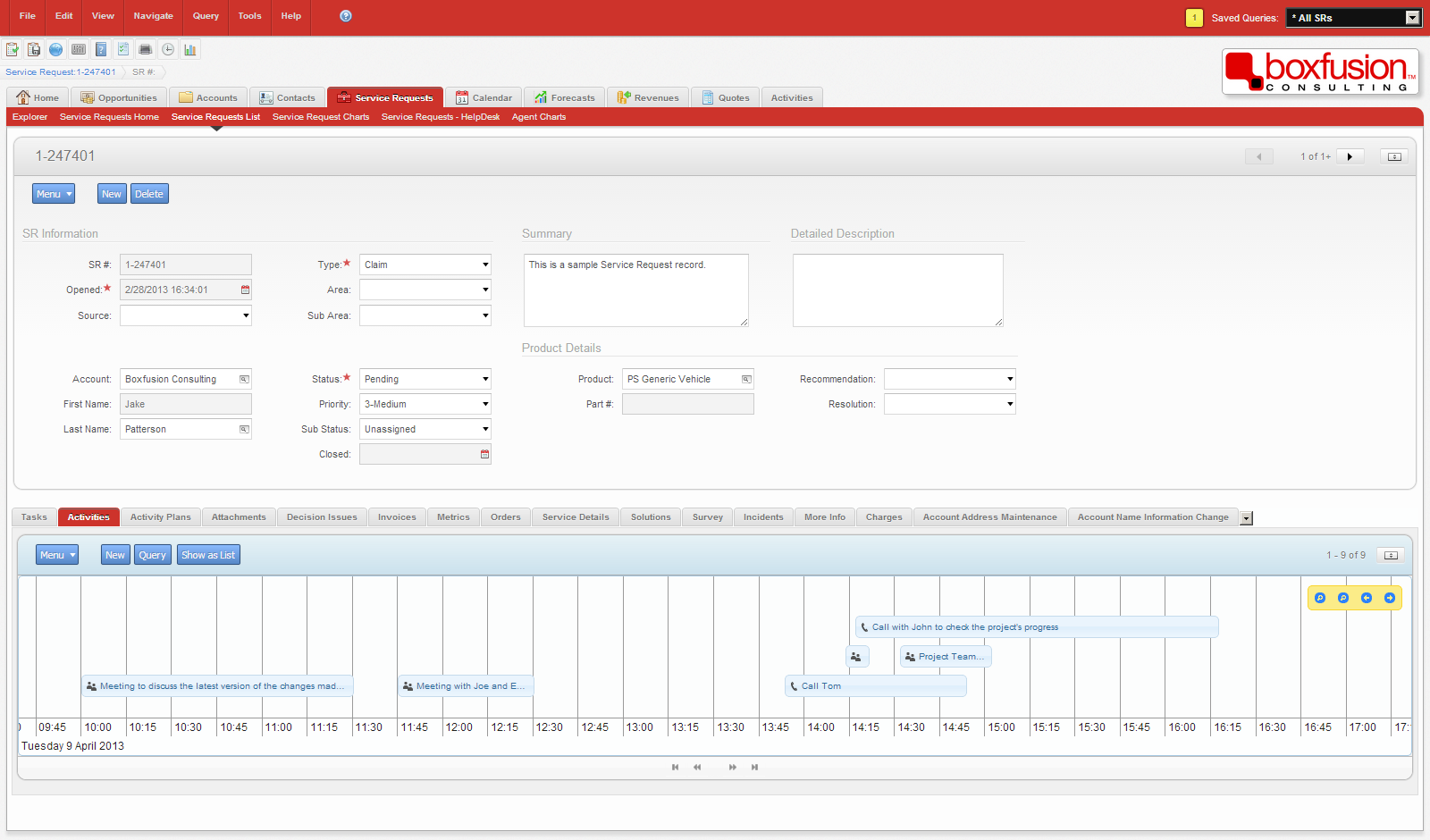 Improved Productivity
· Less key strokes and clicks, same results.
· Move away from jumping from screen to screen to find data.
· Tap into a rich context driven navigation for example using a map of a region instead of lists to aid a sales reps navigation or clickable charts of aggregated data.

Mobility
· Interact with your data whenever and wherever you need to – with or without a 3G/WiFi signal.
· Controls and inputs that are familiar to users of Tablets or Smartphones.
· Dynamic support for different sized screens – allows users to "bring their own devices".
· Location services from integration to GPS e.g. provide directions to my next meeting.
Customer Facing Portals
· Siebel portals have traditionally been considered "clunky" but with Siebel Open UI it is possible to create customer facing portals akin to any modern web site.
· If you have Siebel integrated to your organisation's web site, moving to a Siebel Open UI based portal removes a significant point of potential failure in your architecture.
Lower Development Cost
· The Siebel Open UI JavaScript API allows open extension of functionality.
· The extensive ecosystem of existing JavaScript libraries can easily be exploited to enable rapid delivery of new functionality, reducing development cost.
· Siebel Open UI is an open platform with all source code accessible to the developer.
FAQs and where to learn more!
We have created a blog post capturing Frequently Asked Questions (FAQs) around Siebel Open UI. You can also read more about our Siebel Open UI implementation and development services here or finally, learn more through our blog posts about Open UI.