Blog by Jack Dolan

Jack graduated from the University of Oxford in 2016 with a master's degree in Engineering Science (MEng) and joined Boxfusion's Cloud team as a CX Cloud Consultant soon after. Assuming a key role within the customer relationship management (CRM) space, Jack became an Oracle Sales Cloud Certified Implementation Specialist in 2017, and has taken the lead on Boxfusion's Sales Cloud for mobile initiatives.
A Shift to Intelligent Mobile CRM Solutions
Posted by Jack Dolan on Tue, Apr 24, 2018 @ 9:12 AM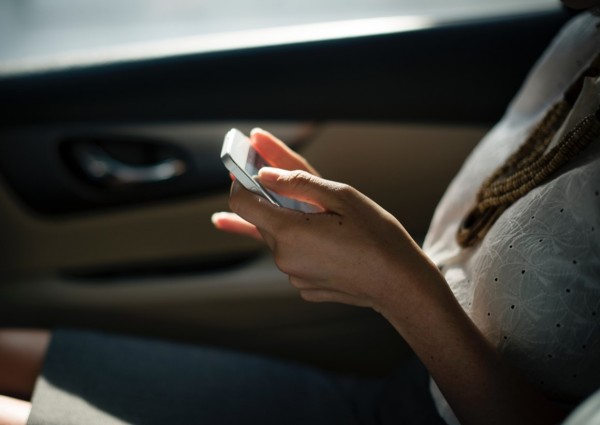 Mobile CRM is quickly becoming the status quo for remaining competitive in sales, with leaps in productivity resulting from  being able to access key sales data away from your desktop. Whilst traditional CRM solutions are falling short in enabling truly proactive decision-making, a mobile sales application with an intuitive user experience (UX), dynamic information-gathering and seamless client engagement is quickly becoming a staple of the CRM package. Sales executives want to update key lead information on the go, enabling them to share real-time data across the business. On the other hand, Sales Managers want round-the-clock access to information on sales activity – specifically whilst away from their desks.
So, how are today's CRM solutions meeting these requirements?
Introducing Oracle Sales Cloud's Mobile CRM Solution
Oracle Sales Cloud has established itself at the heart of the CRM sphere, and, coupled with its reputation to deliver robust solutions and its completeness of vision, Oracle has earned itself a place in the leader quarter of Gartner's magic quadrant. Its complementary and customisable, CX Cloud mobile application facilitates the capture of critical sales data on the fly, provides fingertip access to powerful, real-time analytics, and utilises a host of mobile-exclusive features such as rapid visibility of your nearby customers and prospects, enhanced voice control, and, crucially, the ability to access, update and create sales data whilst offline.
Want to take a look at the app? Download it free here >>.
Offline Access
The CX Cloud mobile application is a centralised platform for your sales data, allowing you to access and update your Accounts and Contacts, log your Leads and Opportunities and organise your day by flagging your due activities. Sales representatives can gather data immediately after meeting clients, with work continuing, free of disruption, even if your phone is not connected to the internet. The offline mode means that logging your sales data is more convenient than ever – it can be done on a flight, on the tube, or during any other period of internet downtime, with your data syncing as soon as you are reconnected.
Driving Sales Activity through Location Services, Prompts and Calendar Syncing
Enhanced geo-capabilities provide salespeople with location information about nearby customers, prospects and contacts, allowing the travelling salesperson to navigate an effective route between them. Helpful prompts encourage salespeople to record their interactions in the application following correspondence, helping Sales Cloud to remain a true reflection of their relationships with their clients. Contact information, together with Activities, can be set up to integrate seamlessly with your Contacts and Calendar applications on your mobile device, making your client interaction even more straightforward.
Incentivising Staff with Tailored, Dynamic Content
Now, more than ever, businesses are utilising gamification to incentivise their salespeople, with it quickly becoming a best practice in the CRM domain. Reports which gamify day-to-day sales interactions and accelerate the Lead-Opportunity conversion rate, are an example of how powerful analytics can be utilised on your mobile device. Additionally, sales figures can be pulled up by managers to glance at performance statistics, enhance the quality of their business decisions, and access a live-view of how their teams' sales are faring for the week. Sales pipeline health can be analysed from the mobile device, the top Leads requiring attention can be viewed easily, and business decision-making can be accelerated through customised, carefully selected reports and metrics.
Elevating Partner Relationship Management
Effective Partner Relationship Management (PRM) can be invaluable to channel sales. Having access to flexible and user-friendly tools with powerful mobile capabilities can enable partners to effortlessly capture their business interactions and register their deals. In addition to providing partners with fluid lead capture, efficient deal registration and access to key business metrics, channel managers can use the CX Cloud mobile application to track their partners' performance by analysing their generated pipeline and by accessing real-time data on how many sales leads their partners are generating. This spectrum of tools, data and information that CX Cloud Mobile offers in the PRM sphere is only expanding, with Marketing Development Funds (MDF) and Program Enrolment support to be incorporated into upcoming releases. With a strong PRM solution often critical for remaining competitive in sales, businesses are finding that a complementary mobile application proves to be a valuable tool for partners.
Customising Solutions to Drive Efficiency and Smooth UX
To help best meet unique business requirements, CRM applications should provide businesses with room for a variety of customisable features, functionalities, flows and analytics. The CX Cloud mobile application is also configurable, with an intuitive, easily navigable Application Composer. From visualising your idea, it is possible to create a natural solution,  with the ability to make customisations on the fly and to test in real-time, using the all-new mobile sandbox feature.
The sandbox feature allows customisations to be thoroughly tested ahead of going live, consequently minimising the risk of any setbacks occurring in the live instance. Customising the application to create an engaging user experience is possible through utilisation of smooth, one-swipe actions that, for example, facilitate Lead-Opportunity conversion and Activity logging against records. The popular application of swim lanes and donut charts, allow for sales stages and win probabilities to be updated effortlessly. The way in which such fields are displayed is entirely customisable, allowing for a unique theme to be created for your application users.
Getting it Right First Time
Oracle's CX Cloud mobile application can be implemented rapidly to complement your Sales Cloud environment and supercharge your sales productivity. Whilst the app itself can be downloaded free from the app store/play store, it is also configurable to your enterprise. Custom objects, fields, business flows and carefully selected analytics should be smartly configured to enhance the value that salespeople get from their overall CRM package and this should be done after the business has been confidently challenged on their business requirements and processes. Configuring the application through progressive enhancement, where the fundamental web content is utilised first, creates an enjoyable and intuitive user experience, therefore maximising the benefits that can be derived from the application.
As Sales Cloud's market share continues to increase, we are also seeing its toolset evolve and its exciting roadmap continues to keep apace with technology evolution and clients' ever-changing requirements.