Blog by Andy Stevens

Andy is the Delivery Director at Boxfusion Consulting. Andy spent the first part of his career working with Oracle databases before starting on Siebel CRM implementation projects in 2001. Working with Siebel Analytics (now OBIEE) along the way, Andy now has responsibility for client project delivery across Boxfusion's Siebel, OBIEE and CX Cloud projects.
Prediction time! Five 2016 Tech trends to impact CX and BI
Posted by Andy Stevens on Sat, Feb 27, 2016 @ 10:56 AM
As 2016 is now well and truly up and running, there have been lots of predictions for the key trends, predictions and suggestions as to what the world will look like in the coming year….and in the technology space, it is certainly an incredibly exciting time. The pace of change and evolution of technology can seem quite staggering at times and the impacts and changes it has on our every day lives is undeniable. For proof of that, take a look at some of the new announcements and product launches at this year's Consumer Electronics Show (CES) in Las Vegas in January.
Here at Boxfusion, probably like everyone else to an extent, we've been exchanging ideas about the key trends in technology in the world around us and in this blog post we thought we'd capture some of our observations and predictions for how these evolving trends might move into the enterprise arena and most particularly in our areas of specialty; the Customer Experience (CX) and Analytics/Business Intelligence (BI) spaces.
It's a mix of research findings, opinion and perhaps one or two more creative thoughts – we hope you enjoy the read and welcome your comments!
Trend 1: Internet of Things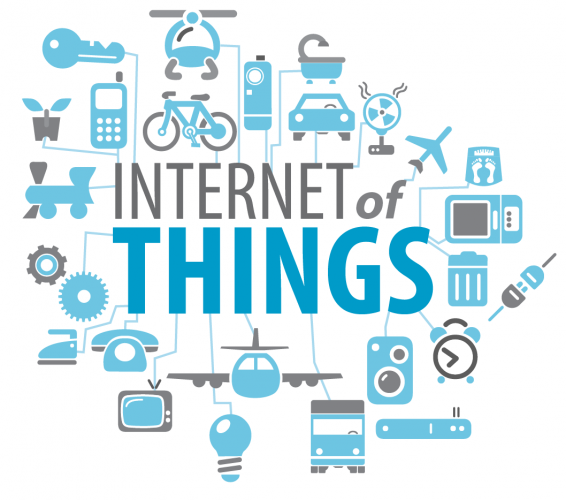 The term "Internet of Things" (IoT) refers to the network of objects that communicate and sense or interact with the external world via the internet. There continues to be an explosion in the number of connected devices around us and Gartner predict that in 2016 we will see a 30% increase on 2015, with an estimated 6.4 billion connected things worldwide.
Our Oracle Service Cloud team turned their thoughts to enterprise developments with this trend and the possibility to help improve customer service (and therefore customer experience) with connected "things" communicating and enabling specific events (e.g. a fault) to raise an Incident or Case for follow up. Key product information would all be available to the agent when dealing with an incident or case, aiding more informed decisions, quicker resolution and improved customer experience.
Trend 2: Wearables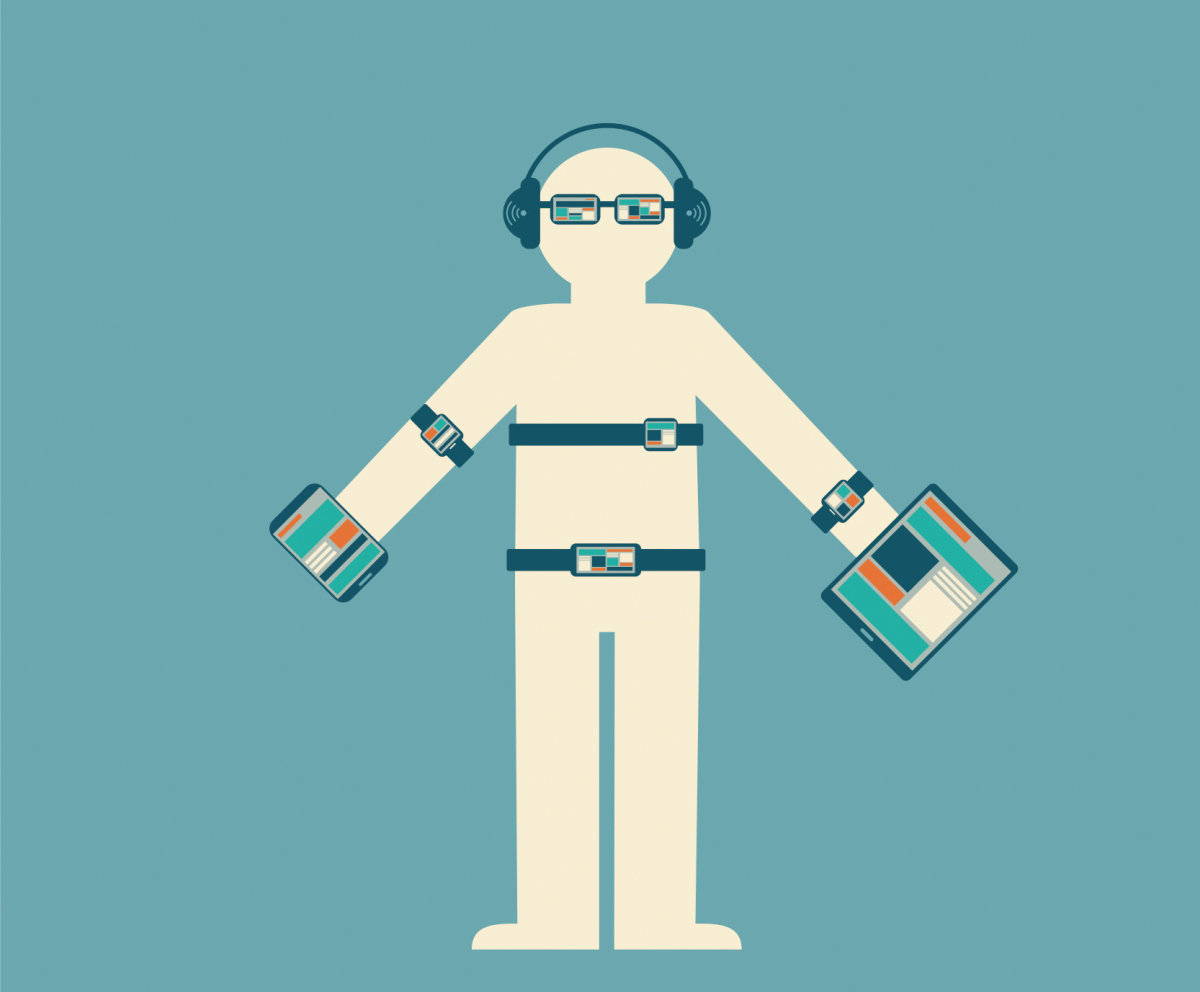 2015 saw the launch of the Apple watch and perhaps signalled the move of wearables into the mainstream. With their data collection capabilities as well as the ability to receive notifications and other data, these have the potential for almost limitless uses in the future.
Oracle have been looking at a number of use cases to take advantage of smartwatch technology in particular, with apps being developed across the CX space. Providing access to real-time data insights and notifications for sales people, or the ability to manage quick approvals or perhaps "clocking in" and "clocking out" within a manufacturing business are logical directions in the enterprise space. But what about an engineer using a head mounted display device to assist when performing inspections or repairs or to provide the ability to view additional data in a hands free way whilst performing a task?
And finally, our BI team was excited by the prospect of being able to capture consumer data from their wearable devices to bring back into the enterprise – perhaps a fantastic rich new well of data for analysis and deriving insights for future enhanced marketing or service propositions?
Trend 3: Advanced Machine Learning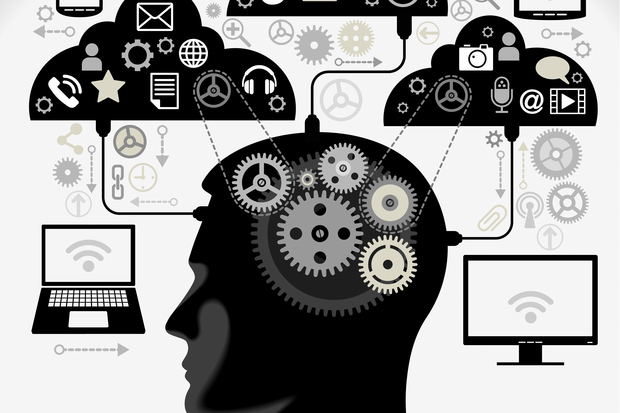 Machine learning sees computers use algorithms that iteratively learn from that data and provide insights.
Its usage is already spreading into the enterprise space and we have already been working with it here at Boxfusion in the sales arena. Taking the machine learning algorithms and applying them to historic sales performance data to provide sales teams and managers with insights into where to focus and tweak activity, should provide big benefits to sales organisations. We have already been able to demonstrate this functioning within Oracle Sales Cloud and this will be the subject of a future blog post.
But in the Service arena the team sees the potential for even greater enhancements in the intelligence and proactive behaviour of the knowledgebase. From learning where gaps exist in the answers, to even proposing or publishing newly composed answers based on past data, there seem to be many ideas for further applying machine learning to customer-facing service scenarios. When extended to Field Service maybe can see these powerful algorithms starting to predict patterns of mechanical failure/breakdown and pre-empting engineer visits…especially when combined with the Internet Of Things receiving so much more data from these billions of connected physical objects.
Trend 4: Autonomous Agents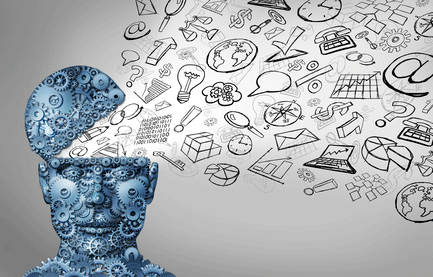 You have probably noticed that Virtual Personal Assistants such as Google Now, Microsoft's Cortana and Apple's Siri are becoming smarter and these are precursors to autonomous agents. This assistance develops so that an autonomous agent becomes the main user interface and instead of working with menus, forms and buttons on a smartphone for example, a user speaks to an app, which is really an intelligent agent. The time when a completely autonomous agent is reality is some way away but the moves already in this direction, with the associated savings in time and resource, make it a phenomenon that cannot be ignored this year.
Thinking about the Oracle products we work with here at Boxfusion, the team started to see an evolution of the Visual Analyser, with it being controlled by speaking instead of dragging and dropping data elements. As it can already find facts and dimensions within the subject areas by entering keywords, and propose the visualisation that it thinks fits best, it doesn't seem too far-fetched that something like this would be developed in the near future – a Sales Manager saying "show me the sales pipeline for the first two quarters of next year" seeing the Visual Analyser generating the report on the fly.
Trend 5: Virtual/Augmented Reality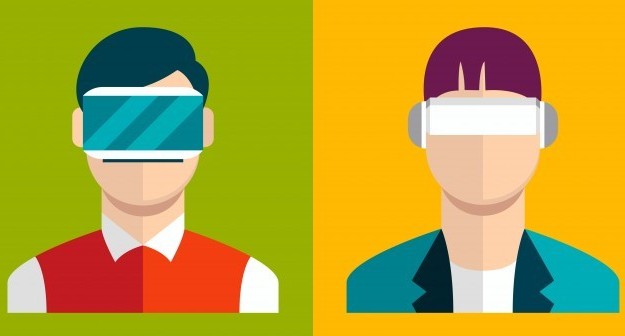 When we knocked ideas around in the office for the enterprise application of this trend, one of the BI team envisaged taking a "walk" through your businesses analytics. Imagine walking around a car manufacturers production line, or a garage forecourt, with a VR headset on – you look at a piece of equipment or vehicle and you can see how long it has been in operation, number of breakdowns, number of wind shields built etc.
And then how about a coming together of wearables and augmented reality with a Field Service engineer allowing an engineer to troubleshoot a problematic item on a service visit to a customer…?
In Conclusion
With so much evolution in devices, information and services we are hugely excited to see how these trends evolve and converge, and then translate into the enterprise as 2016 progresses. The possibilities for business application are endless and of course, impossible to accurately predict but hopefully your interest is piqued…and we look forward to sharing further insights as the year unfolds.
More technically speaking, common to all of these ideas and really underpinning them, is a continuation in the shift towards an increasingly decoupled and service-oriented world. In fact, with the API Economy upon us, this has been clearly evident: major companies that have gained revenue from APIs include Amazon, Facebook, Twitter, and Google. Some analysts call this trend the "microservice architecture", where applications are broken down into, small, highly decoupled services, communicating by using language-agnostic APIs. With Oracle, this is visible in the way the SaaS applications (Sales Cloud, Service Cloud, etc) and PaaS services (Document Cloud, Integration Cloud Service, etc.) are built. Sales and Service Cloud for example have started exposing a large number of resources as REST endpoints, with REST being the preferred protocol for this kind of service, mostly for the way it enables their decoupling, but for other reasons as well. On the PaaS side, some of Oracle's products were designed to enable (ICS, allowing the various APIs to be plugged together in a very user-friendly way) and manage this sort of architecture (especially SOA, with its API Management capabilities). It's no wonder that Oracle even have an API Catalog Cloud Service, a sort of meta-API, to make all of this even more manageable!
Talk to our experts
Boxfusion Consulting are an Oracle Platinum Partner specialising in the implementation of CX and BI solutions – if you'd like to talk to any of the team, who can share their insights with you, email us at contact@boxfusionconsulting.com or call +44 (203) 283 4315.