Oracle Marketing Cloud
Automate Marketing Campaigns, Nurture Customer Relationships
Oracle's stack of enterprise marketing solutions helps organisations understand and engage audiences across all channels with automated personalised campaigns, ensuring maximum return on your investment and increased brand loyalty.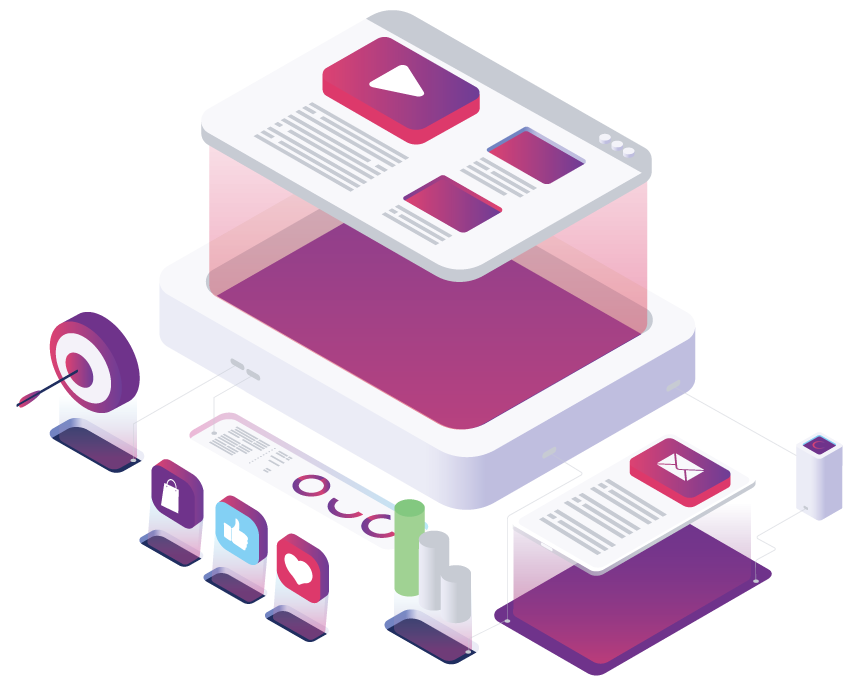 Eloqua & Responsys: Campaign Automation #
Create B2B and B2C campaigns that reach your audience across platforms. Oracle's marketing engine automates tasks and adapts the experience based on real-time triggers and preferences. Eloqua and Responsys leverages AI to engage audiences with the right product, content and reminders; pushing them to the next stage of the sales process. Define segment lists by capturing data from multiple sources to deliver interests and behaviour-based campaigns. Sophisticated lead scoring identifies quality leads across campaigns and integrated sales tools push the hottest leads to sales reps.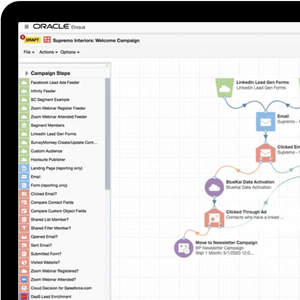 Maxymiser: Optimisation #
Advanced website testing for maximum conversion by learning what works with A/B testing, multivariate (MVT) testing and heatmaps. Get to the heart of the customer behaviour with clicks and scroll sessions tracking on the page. Rapidly test and launch campaigns within the visual editor that works on desktops and mobile devices. Maxymiser fetches data from multiple sources to gauge customer experience effectiveness and amplifies those experiences by injecting precise recommendations and messaging across the journey, leading to better engagement and reduced drop-off.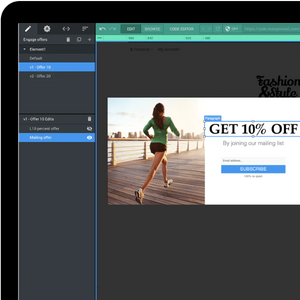 Infinity: Behavioural Intelligence #
Gather and evaluate behavioural data intelligence, in real-time, to deliver tailored experiences across Oracle applications. Oracle Infinity uses AI, machine learning and heatmaps to monitor current and past customer trends to predict the probability of future customer conversion. Observe sessions in real-time and configure cross-channel content, recommendations and offers into every digital experience.
Test your tactics before deploying thanks to integration with Maxymiser's A/B and multivariate testing. Teams (technical and non-technical) can take advantage of prebuilt opportunities to drive impactful marketing campaigns.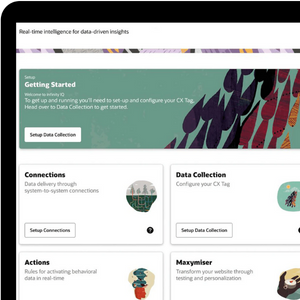 CrowdTwist: Loyalty #
Capture data from customer engagements to build a 360-degree customer profile for targeted loyalty and reward campaigns. CrowdTwist enables deep connections by presenting your most valuable customers with tailored loyalty programmes, converting them into advocates for sustainable growth and customer retention. Fuse out-of-the-box widgets with existing digital properties, while maintaining brand authenticity. Create custom dashboards by defining brand, Industry and programme-specific objectives. Evaluate your loyalty programs and engagement behaviour, with easy-to-read visuals and automatic analytics reports.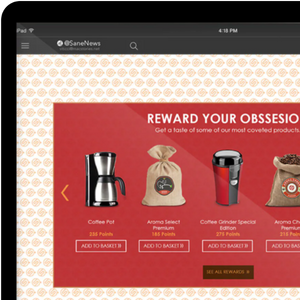 Unity: Customer Data Platform #
Unity Customer Data Platform (CDP) brings together CRM, back-office and 3rd party data to build up-to-date 360-degree customer profiles. This powerful platform consolidates indicators and attributes data to build configurable AI enterprise models that help you gain deep insights. By understanding purchase intent and churn likelihood with the behavioural score, marketers can smartly personalise their messaging.
Machine learning accurately classifies customers into various categories from most valuable to bargain hunters. This level of intelligence helps teams identify opportunities and optimise all touchpoints for their desired outcomes.
Learn More #
Explore how Oracle's comprehensive solution can help you generate high return on your marketing investments.