Blog by Laura Harland
Laura joined Boxfusion in 2016 as Marketing Manager, and has five years of Marketing and Sales experience. She is responsible for the company's strategic marketing plan, including the coordination of brand positioning and lead generation activities.

Laura carries a deep understanding of customer relationship management (CRM), including its importance in centralising vital customer information, creating targeted marketing campaigns and identifying business growth opportunities.
Partner Relationship Management: Reaching New Heights with Oracle PRM – Pt I
Posted by Laura Harland on Tue, Dec 12, 2017 @ 2:34 PM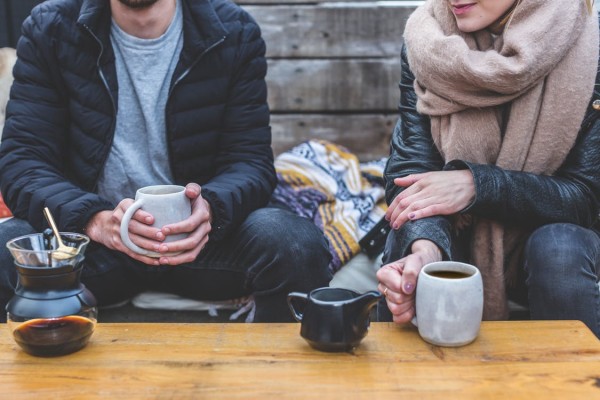 Partner relationship management (PRM) can be invaluable to businesses who operate with a channel sales arm. Decide to invest in a PRM solution, and you're already one step closer to improved channel communications and pipeline visibility, consistent customer experience (CX), and increased partner/channel sales performance.
As one of Oracle's preferred and specialist partners for CX consulting, we were pleased to recently deliver into production use one of the first and most complete implementations of Oracle Sales Cloud's PRM module globally (more about this here).
Naturally, I thought this would be a great opportunity to shed light on the topic of PRM, and will explore some key challenges for businesses looking to improve their channel partner strategy and the most notable benefits of integrated PRM tools.
This blog is an introduction to a two-part blog series and will be followed with an in-depth write-up from my colleague, senior consultant Alex Sensier, detailing examples of customisations taken from our very own project work.
Read PRM: Reaching New Heights – Part II >>
The Relevance of PRM to Modern Sales
A sound PRM automation strategy is nothing without a flexible, innovative and transparent technology solution. If implemented well, they can empower channel sales engagement and streamline channel execution by:
Creating a collaborative process for sharing Leads, Deals and Opportunities
Gaining intelligent real-time insight into partner activities and pipeline
Improving communication between internal Sales teams and partners through social collaboration tools
Automating distribution of Leads and Deals
Shortening approval times through powerful process management and productivity-driven mobile applications
Unfortunately, whilst some tools might adequately tackle one or two of the business benefits I've already mentioned, many legacy systems are simply not supporting both sides of a partnership enough to allow them to be fully competitive in today's challenging market.
Challenges with Historic PRM Tools
Legacy PRM solutions have typically presented several challenges to the business:
Siloed information through duplication of data between their legacy partner platform(s) and their own Sales/CRM application
Difficulty gaining insight into partner sales activity
Manual and laborious process managing Leads, Deals and Opportunities across two systems causing pipeline inaccuracy
Maintenance and rolling out enhancements to their bespoke, legacy solution was slow and costly
Disjointed CX due to use of disconnected tools
These certainly aren't the only issues, and one challenge might often trigger another.
For example, our client rolled out Oracle Sales Cloud as their major customer relationship management tool back in 2014 but had also long been using a separately hosted, custom-built partner portal for their channel sales management. This separation of internal and channel sales management applications resulted in a number of challenges that limited them from effectively managing their partner sales.
However, with challenges come opportunities for improvement, and this is where Boxfusion were able to assist using Oracle PRM.
Formulating the Right PRM Solution
As with all digital change programmes today, choosing the right technology is essential. This means ensuring that your PRM technology has the functionality, adaptability and transparency necessary to empower a business to adapt with today's digital disruptions. In the case of a project Boxfusion led involving Oracle PRM, for example, we were able to provide our customer with powerful visuals and analytics, that gave real-time insight into all partner activity. We were also able to tailor automated workflows, speeding up lead-to-opportunity conversion and reducing the likelihood of duplicate data. Furthermore, we extended the solution by creating a partner registration and onboarding solution, giving their partners a powerful and branded experience that improves partner onboarding. You can read more about that here.
In addition, business requirements need to be thoroughly identified, discussed– even challenged– and agreed across the business. This process might often be carried out in the form of workshop sessions including potential users, sales (and other) leaders and even partners. For example, our client wanted a custom-built e-Learning experience that gave their partners the opportunity to develop key skills and drive sales.
Finally, the integration of a new PRM solution needs to be carefully planned, executed and monitored. It is important that your sales managers have a full understanding of the benefits and impact (to both themselves and their partners) of any new tool being integrated, so that they have peace of mind throughout and post implementation. This will all count towards successful user adoption both internally and within partner firms, and will ensure the solution (particularly the technology) is worth the investment.
Conclusion
With the flexible technology, a clearly agreed set of business requirements and a carefully tailored integration, PRM solutions today can enable firms to close the seams in partner ROI reporting and encourage enhanced visibility of partner activity, counting towards a powerful approach to channel sales strategy.
If you would like to take a look how we successfully implemented a PRM solution for one of our clients, you can read part two of this blog series.
Read PRM: Reaching New Heights: Part II >>
About Boxfusion Consulting
Boxfusion Consulting is an Oracle Platinum Partner and leading provider of Oracle customer experience (CX) Cloud consulting. We empower businesses to take better decisions that deliver competitive CX and provide overall better customer satisfaction. Having worked alongside a range of clients across various industries and sizes, we have built bespoke solutions that extend visibility, simplify reporting, improve data quality and automate workflows, all contributing to significant time and cost savings. With in-depth knowledge of the products in which we specialise, supported by first-hand insight into the Oracle product roadmap, we can help our clients harness the benefits of PRM in line with their unique business requirements, providing a digital education as we lead them securely through their journey to successful digital transformation.
If you are interested in understanding more about how PRM could help you in your business, or require support with an implementation of PRM, we'd be happy to help. Simply email us on contact@boxfusionconsulting.com or call us on +44 203 283 4315.