Blog by Amardeep Parmar

Amardeep joined the Boxfusion Siebel Team as a graduate in 2014 and has since gained a track record in successfully upgrading multiple clients to modern Siebel versions. As Senior Consultant, and qualified in multiple Interaction Design Foundation courses, Amardeep is often at the forefront of delivering true business value using Siebel Open UI, working closely with customers to enhance both User Experience and underlying business processes.
Siebel Innovation Pack 2016 New Features and Benefits – Part II
Posted by Amardeep Parmar on Mon, Sep 12, 2016 @ 9:25 AM
Series Overview
This series of blog posts give an insight into the major features of the Innovation Pack 2016 (IP2016) release for Oracle Siebel CRM which has recently become available. Central themes for this release are Business Agility, Customer Experience and Industry Innovation. Having had an early insight into the new features, we put them to the test and will share our insights to help you understand what can be achieved.
You can also look out for the second blog post in this series, entitled 'Simplified Search and Simple Open UI Enhancements'.
Experience IP2016 – To try out Siebel IP2016 in a Boxfusion environment contact us here.
Part II: Enable your Siebel Application to interact with your desktop
With the demise of Siebel High Interactivity, Siebel had made use of the Netscape Plugin Application Programming Interface. However this interface is becoming increasingly unsupported by major browsers, although it was used to allow Siebel to interact with other programs on the user's machine.
In order to maintain the functionality of these features, Oracle has developed an alternative structure. The features now come in the form of the Desktop Integration Siebel Agent (DISA) and Siebel Outlook Drag and Drop (SODD). We discuss the features below and we also encourage you to get in touch with us at any time if you would like to find out more.
Desktop Integration Siebel Agent (DISA)
DISA is a suite of features for Siebel that rely on the host computer being able to communicate with the application.
The suite can be split into four segments:
Email Integration with Outlook
Inline Attachment Editing
CTI Hotelling
Batch Fulfillment Printing
Oracle provide detailed instructions on how to install DISA with screenshots. Please refer to Document 2107511.1 on My Oracle Support. The process is quick and we didn't encounter any unexpected issues.
Email Integration with Outlook
This is the return of a popular High Interactivity feature. It can be set up such that when a user presses F9 in the Siebel Application, an email is opened in Outlook with the 'subject to', 'cc' and 'bcc' fields autofilled with relevant information from the page.
Inline Attachment Editing
A very common challenge for our clients over the last few years related to the changes Open UI brought to the way users open and edit attachments in Siebel. To address this, we previously implemented a solution to support the old HI (ActiveX enabled) functionality and we shared our expertise in this blog from 2014.
Now with IP2016, this new feature again allows users to make changes to documents saved on the Siebel file server by simply opening them in the Siebel Application. When a user clicks on an attachment in the Siebel application, they are now given the additional option to edit.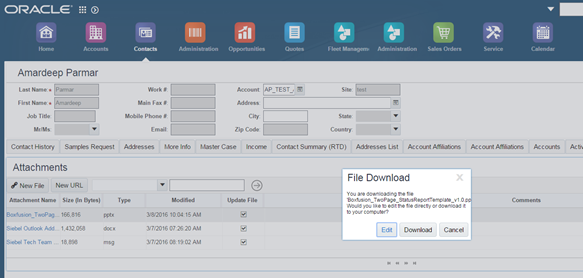 Figure 1 – Popup with the additional option to 'Edit' an attachment
Upon clicking this button, the file is opened as long as there is there is an appropriate application on the user's computer.
Figure 2 – The popup changes when the 'Edit' button is pressed and the file opened
The user can save and close the document. The file is automatically updated in the Siebel file system.
If the user attempts to close the Siebel pop up before closing the document they are faced with a warning message to prevent their changes being lost.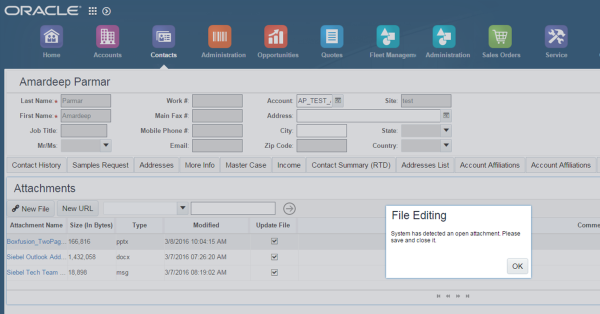 Figure 3 – The warning message if the user attempts to close the popup while the document is open.
Siebel Outlook Drag and Drop (SODD)
The Siebel Outlook Drag and Drop is not to be confused with the Outlook related features in DISA. They are completely independent of each other, one isn't reliant on the other to function.
The purpose of the SODD is to bring a much loved feature of Siebel High Interactivity to Siebel Open UI. Our clients tell us that they missed the ability to drag and drop emails and email attachments from Outlook into Siebel.
The installation is very simple.
Run the 'Outlook Add-in for Siebel.exe'. Then follow Figures 4-7 below: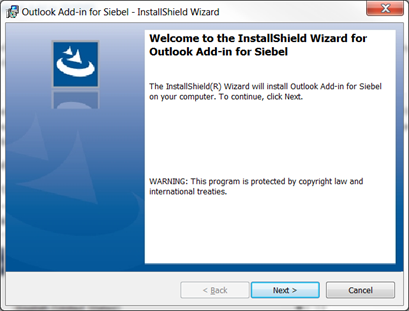 Figure 4– Welcome screen for SODD installer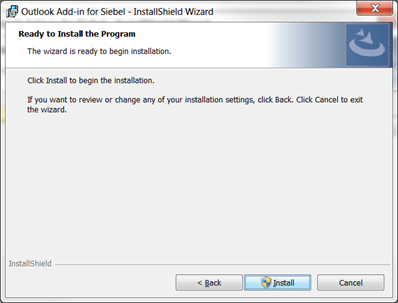 Figure 5 – Choose location to host SODD program files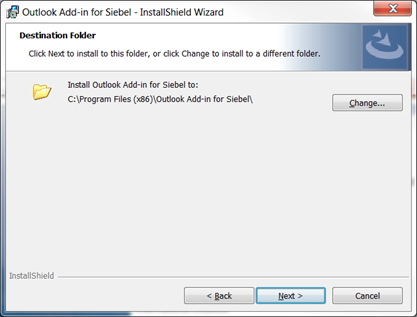 Figure 6 – Agree to install SODD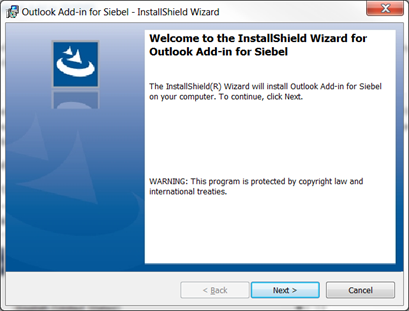 Figure 7 – The wizard takes up to 5 minutes. On completion restart outlook.
From within outlook the drag and drop facility is exactly what it says on the tin.
Conclusion
DISA and SODD are very useful as a future proof way to interact with other programmes on a user's computer. Every company has its own use cases for this but commonly there are internally created programmes which share data with Siebel and these tools shave precious time off having to manually transfer information.
Hold on for the next in our series on IP2016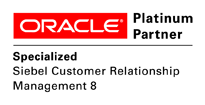 Boxfusion Consulting are an Oracle Platinum Partner and recognised by Oracle as Specialised in the implementation of Oracle Siebel CRM. If you would like to hear more about how Oracle Siebel CRM might be used to help your business, or how Boxfusion can help you gain more intelligence from your data, give us a call on +44 203 283 4315 or contact us here.