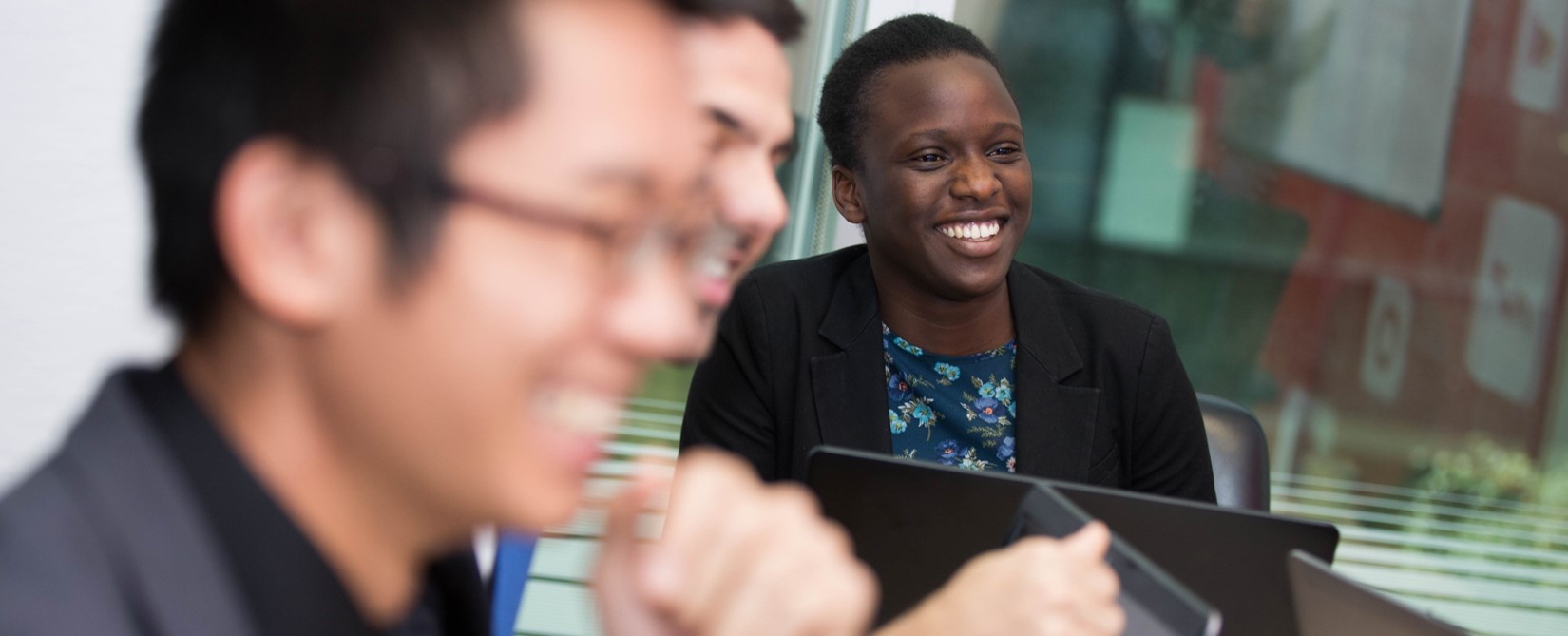 Our Culture
The culture at Boxfusion is defined and forged by the people who work here. We look for people who are smart, passionate about technology and ambitious in their desire to grow themselves and share in the Company's growth.
We have a diverse workforce of consultants from many different backgrounds, bringing different skills and perspectives but all united by a shared enthusiasm and ambition to learn and solve the technological challenges faced by organisations in today's rapidly changing business world. Ours is a vibrant workplace, brimming with intellectually curious and driven people.
Always seeking to maintain an open culture as you might expect from a small Company, we strive to keep a collaborative approach, listening to our employees' ideas, as we believe it is this that will set us apart. We run three Company conferences a year, which is where the knowledge sharing and idea-generation at Boxfusion starts with our employees having a platform to share technical knowledge, concepts and ideas with their colleagues.
Beyond this, our regular social gatherings are designed to keep our employees in regular contact with each other, even where the realities of day-to-day consultancy mean working across diverse geographical locations. We continue to push to make Boxfusion an enjoyable, stimulating and rewarding place to work for all our employees – and firmly believe that such an environment benefits all our customers when the passion and enthusiasm translates into innovative technology solutions