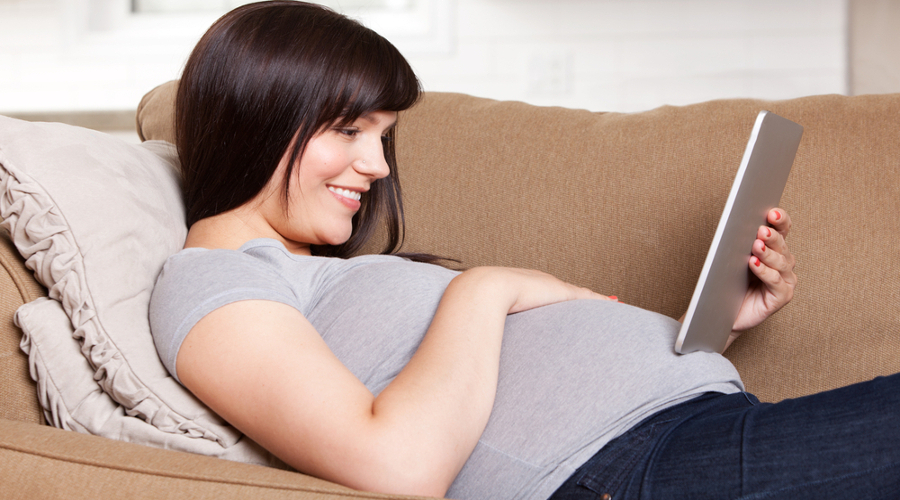 Learn about Boxfusion's Healthcare Experience
Background
Healthcare can be a daunting experience for everyone involved. Our Healthcare Experience package is designed to help every step of the way.
By leveraging the state-of-the-art product features of Oracle Service Cloud (aka RightNow CX Cloud Service), we help patients and family members find information on a variety of topics and reduce the workload on already overloaded Healthcare Professionals.
The intelligently updated knowledge base allow patients and family members to self-serve and find the information relevant to their cases. The "Ask a Question" page and Chat channels allow them to connect directly to their healthcare providers for general questions and track the progress of their requests.
These channels help deflect enquiries coming in through more traditional and time-consuming channels, such as phone or face-to-face. This clears up time for more important and higher-risk interactions.
The Maternity Assist – Liverpool Women's Hospital case study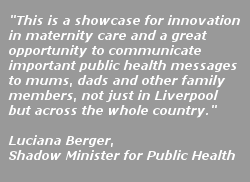 Together with Oracle, Prof. Mary Steen and Duncan Fisher, Boxfusion Consulting took the Healthcare Experience Package and helped implement Maternity Assist at the Liverpool's Women Hospital as a new channel of communication between midwives and the women they care for locally, using digital communications.
This care network is extended to the women's families, by allowing them to invite key members of their family to share in the pregnancy experience.
The Maternity Assist service was launched on 2nd June 2014, with the backing of the Shadow Minister for Public Health, Luciana Berger.
The solution uses Oracle Service Cloud to bring cutting-edge Customer Experience best practices to an NHS Trust maternity service. The key benefits of Maternity Assist are:
Relieving the overload of communication that currently exists
Making maternity services feel more accessible to women and families
Allowing for carefully planned information campaigns around local priorities, such as public health, or national priorities that need to be communicated locally, such as baby welfare
Encouraging family discussion about these issues, which brings better health outcomes
The following clip illustrates the Maternity Assist overall experience.
The Boxfusion Consulting Healthcare Experience Package helps address concerns of everyone involved in the full cycle of healthcare experiences, be they Healthcare Professionals, patients and their families and also the IT staff managing the application.
Healthcare Professionals
Patients and Families
IT
Patient self-service means you have more time for what matters

Curate a self-updateable knowledgebase of questions and answers, accessed by your patients
Receive feedback on the knowledgebase from your patients and your healthcare colleagues

Automate the routine care pathway tasks

Automatically send notifications to patients according to various triggers and medical details
Allow patients to nominate their own friends and family, so their loved ones are kept informed as well

Share knowledge with the extended midwifery community

Participate in engaging community forums
Access shared content, gleaned across several other similar institutions

Stay informed every step of the way

Receive timely alerts to book your doctor's appointments and exams
Receive information about your process, specially tailored to you

Get your loved ones involved and informed every step of the way

Nominated friends and family to stay up-to-date
Share these precious experiences effortlessly

Keep in touch with your team of dedicated hospital staff

Access content curated by experts with years of experience
Ask your questions in the comfort of your own home

Lower infrastructure costs

Cloud-based solution, doesn't require installation or maintenance of additional infrastructure
Unlike big implementation projects, you can spread the cost as operational expenditure through monthly licensing
Rapid integration of the customer portal to your website

Rapid implementation

Standard out-of-the-box solution up and running in a couple of weeks!
Can be integrated with existing systems, based on open, non-proprietary standards

You still get the support of a standard project

The Boxfusion Healthcare Experience Solution product includes best-of-breed business processes in CX (Customer Experience), tailored to your specific needs
"Train the Trainer" style sessions to show you how to maintain the application and its rich knowledgebase
Learn More!
You can learn more about Oracle Service Cloud by visiting Oracle's Service Cloud pages or alternatively gain further insights by reading our blog posts on Oracle Service Cloud.
And if you're interested in finding out more about our Healthcare Experience package, please call us on +44 203 283 4315 or contact us here.