Siebel Open UI Consultants (all grades)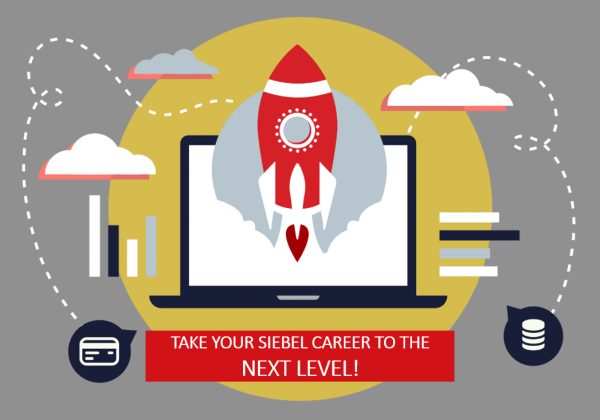 At Boxfusion Consulting, we are recognised as the global leaders for modern Siebel UI transformation using Siebel Open UI! We have helped major multinationals gain great UX in Siebel, and in many cases, we've delivered a 75% reduction in clicks and time spent on processes.
Our expert Siebel team is at the forefront of innovation and we are bucking the trend – the demand for our services is ever growing! As a result, we're looking for Siebel Consultants of all levels to join our elite team!
Role
The core purpose of all of the Siebel consultancy roles (Consultant, Senior and Principal levels) within Boxfusion is to provide innovative solutions to our clients' business needs, and typically this will utilise leading-edge techniques in Siebel Open UI:
Leveraging your existing Siebel skills, and newly-learned Open UI and UX skills, to transform existing Siebel applications into state-of-the-art systems with great UX and efficiency
Assisting in managing, leading and delivering (depending on grade) all stages of a customer project including initial demonstrations, design, development and implementation
Delivering this high impact consultancy for customers in the UK, Europe, Central and South America, the US and the Middle East
The roles are based in our offices in Central London, UK though there is opportunity to travel to clients around the globe.
Why work with Boxfusion?
The million dollar question! From an immediate career development perspective, there are three key reasons: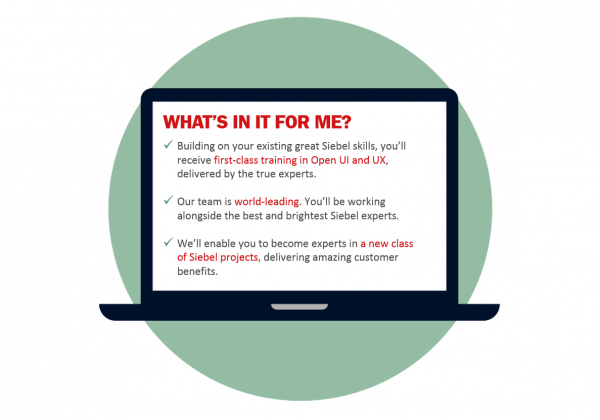 Add to this a fantastic location, highly competitive salaries, company social events once a month, future opportunities to get involved with Oracle CX Cloud too, and an environment where your great expertise is truly valued – and you've got a great offer!
Next Steps
If you are looking to take your Siebel career to the next level, get in touch! We're looking for the brightest and very best to join us.
Send a note to siebel-careers@boxfusionconsulting.com, telling us about the most challenging or innovative thing you have done with Siebel or Siebel Open UI and why it was so great (this is critical). Include your CV too, and let's get talking!