Blog by Laura Harland
Laura joined Boxfusion in 2016 as Marketing Manager, and has five years of Marketing and Sales experience. She is responsible for the company's strategic marketing plan, including the coordination of brand positioning and lead generation activities.

Laura carries a deep understanding of customer relationship management (CRM), including its importance in centralising vital customer information, creating targeted marketing campaigns and identifying business growth opportunities.
Boxfusion recognised by Oracle as Cloud Excellence Implementer (CEI) specialists!
Posted by Laura Harland on Mon, Oct 02, 2017 @ 9:38 AM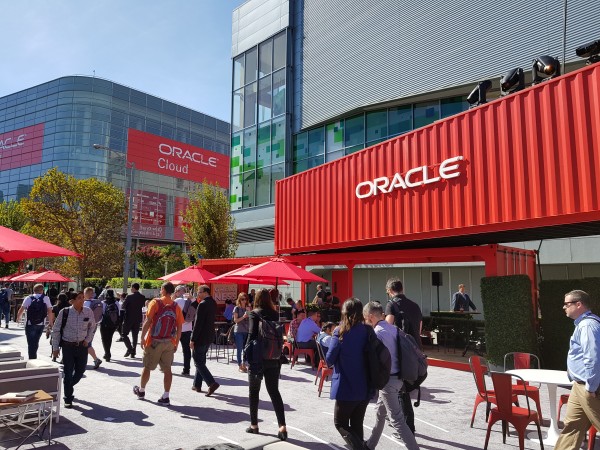 Great News! Boxfusion Consulting has been recognised by Oracle as Cloud Excellence Implementer (CEI) specialists in a selection of modules within Oracle's Customer Experience (CX) Cloud product suite.
Officially launched yesterday at the kick-off of their world-famous OpenWorld 2017 conference in San Francisco, the CEI program is a brand new Oracle Partner Program designed to recognise partners that are performing successful Cloud implementations utilising best practices and methodologies.
For Boxfusion, this new program is particularly exciting as it solely aims to recognise outstanding delivery of Software-as-a-Service (SaaS) projects, all validated by customers who have gone through a successful project with Boxfusion. The company's founding principles and ongoing approach to customer engagement are underpinned by our drive to deliver successful business outcomes – this program strengthens these values whilst giving new Oracle Cloud customers confidence that, with Boxfusion, they are in safe hands.
Empowering Businesses throughout their Digital Transformation
"How can I beat the competition whilst remaining agile?"
The answer is to invest in a flexible technology solution and ensure that you're taking full advantage of its capability to bridges the business gaps and streamlines business processes.
Unfortunately (and hardly to my surprise), a lot of business leaders are nervous to invest their budgets into technology solutions. Why? Because customer expectations are reaching new heights today and with demands evolving, so, too, must the customer experience (CX). Therefore, finding a future-proof solution is vital and finding an implementation partner who understands this and has a track record in successful SaaS project delivery perhaps even moreso.
For five years, Boxfusion's Oracle Customer Experience (CX) Cloud consultants have continued to go above and beyond when implementing Oracle's CX applications and providing business with the knowledge and skills they need to effectively adopt and manage their Oracle technology solutions. An Oracle Platinum partner, we collaborate closely with our clients and partners from our very first interactions and focus on ensuring that our clients are well-prepared for the future. Our close partnership with Oracle means that they receive regular updates on the technology they are using and how it can be tweaked to perform even better. It also means that our clients are provided with solutions tailored in line with the Oracle product roadmap, so they can rest-assured that their solutions are agile and cost-effective.
Digital innovation doesn't resonate until you've heard a client talk about how it completely transformed their business. The CEI accreditations are validated by our very own clients and are testament to Boxfusion's continued dedication driving customer success with Oracle SaaS products.
Meet Us At Oracle OpenWorld!
Oracle OpenWorld is the world's largest conference attracting Oracle customers and technologists. With a staggering 60,000 visitors in 2014, OpenWorld provides its attendees with an opportunity to discuss customer engagement, emerging technologies and, of course, everything Oracle.
We've been a Platinum partner for two and a half years now and have attended and presented at OpenWorld for the last six years. This year, we'll be speaking about our global hi-tech manufacturing client's success with their partner relationship management cloud solution and will separately explore how leading UX principles can be leveraged to completely transform the experience users have with their applications.
If you are attending OpenWorld and would like to schedule a private meeting, my colleagues are at hand throughout the week; please click the link below.