Oracle Public Sector Customer Advisory Board (CAB)
Shangri-La Hotel, Abu Dhabi | 22/05/2014 - 24/05/2014
Hosts – Abu Dhabi Judicial Department
As a result of our extensive work with Siebel Open UI, Boxfusion Consulting were invited to present at the Oracle Public Sector "Customer Advisory Board" by Aaron Shidler (Vice President, CRM Applications Product Development at Oracle). We focused our presentation on our work in the Public Sector with Open UI, and in particular the transformation process of a major public sector organisation in the UK. As well as a demonstration of the improvements to the organisation's user experience that were made possible with Open UI, we also looked closely at the Accessibility improvements via speech recognition working in tandem with Open UI, and then guided the audience through the improved support for the overall business processes that was made possible by Open UI.
One of the key topics that we discussed at length with participants was the question of mobility with Siebel. This has particular resonance in the public sector where onsite inspections (e.g. of hospitals) are often conducted to assess and assure quality of services. This often requires recording large amounts of information accurately, and the ability to perform this in a timely and intuitive fashion helps to significantly increase the quality of information captured. We discussed the different options available in Siebel for supporting mobile access, such as utilising the out-of-the-box "Siebel Mobile" offering or leveraging responsive design principles to expose an Open UI-enabled Siebel application onto mobile devices of all forms.
Tiffany Blair (Sr Principal Product Manager, Public Sector), revealed some of the upcoming features and focus we can expect in IP 2014 for Siebel. Of particular interest was the expansion of the Siebel Self Service Portal application that was released in IP 2013 under the new name of Siebel CX Portal. More to follow on this in a blog post coming soon.
Phil Witwell (OPA Product Strategy), gave an impassioned presentation on the upcoming OPA features and OPA mobile. There was a hint of the simplified Sales Cloud theme in OPA mobile – so we are wondering if there is going to be a common UI theme across products.
Thank you to our hosts – Abu Dhabi Judicial Department – for arranging the meeting accommodations and to Oracle for inviting us to talk about our work!
About Boxfusion Consulting
>Boxfusion Consulting are an Oracle Specialized Partner for Siebel CRM. We also deliver implementation services for Oracle and BI applications (particularly OBIEE, BI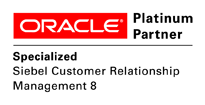 Publisher and Endeca), and the Oracle CX Cloud suite (Oracle Sales Cloud, Oracle Marketing Cloud, Oracle Service Cloud and Oracle Social Cloud).
You can read more about our Open UI services here and we are also providers of Siebel Open UI Training Master Classes. Finally, you can check out our growing library of blog posts about Open UI.