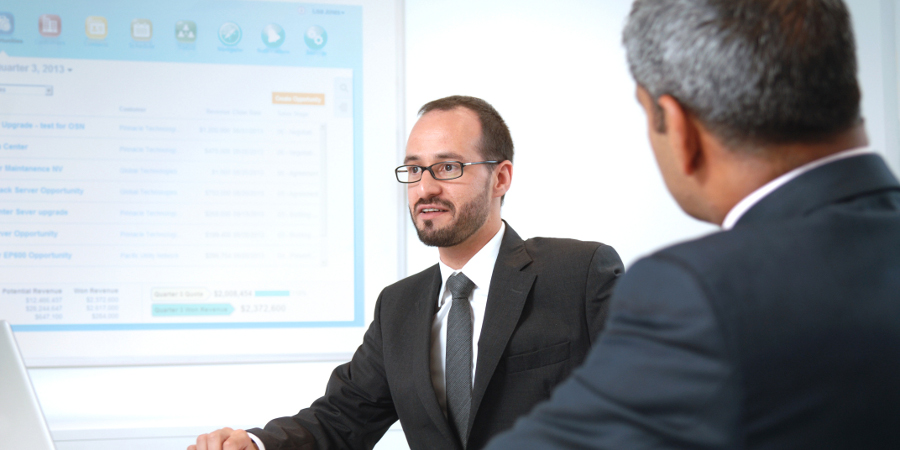 Oracle Sales Cloud Consulting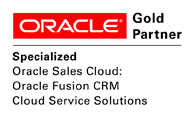 Oracle Sales Cloud – also referred to as Fusion CRM - is Oracle's cloud-based Sales Force Automation tool.
Released in 2011, its class-leading capabilities now mean it is the preferred choice for many customers looking for Cloud-based SFA.
Whether you are considering implementing core Salesforce Automation, the revolutionary Territory Management module, Sales Coach (for better pushing out best practices across your sales teams), Sales Predictor (for better targeting of Sales Reps to those opportunities you are most likely to win, based upon historical data) or the embedded Business Intelligence, we can help you take full advantage of what Sales Cloud can offer.
We're experts in Oracle Sales Cloud: we have been building capability in Sales Cloud since 2012 and use our own Oracle Sales Cloud instance to support our sales processes – so we know what we are talking about!
Implementation and Development Services
With our help, you can be up and running on Sales Cloud in as little as four weeks. We are also able to support you with larger scale development, such as enabling wider-ranging automation.
If you're interested in finding out more about Oracle Sales Cloud, or how we can help you with it, call us on +44203 283 4315 or contact us here.
Sales Cloud Integration Services
If you already have systems in place, you may wish to integrate them with Sales Cloud. Oracle Sales Cloud offers a strong integration architecture, based upon the proven Oracle Fusion Middleware architecture, which can be leveraged to integrate quickly and effectively with your existing systems.
Alternatively you may also be purchasing Oracle Marketing Cloud and/or Oracle Service Cloud. We have experience integrating these three Oracle Cloud offerings together, and can help you to successfully achieve this.
To engage us to help you with integrating Sales Cloud to other systems, call us on +44203 283 4315 or contact us here.
Siebel to Oracle Sales Cloud Integration Services (Co-Existence)
Many existing customers of Siebel are following a co-existence model: that is, maintaining Siebel as the core enterprise CRM platform and using Oracle Sales Cloud for class-leading SFA capabilities such as Sales Predictor.
Leveraging our knowledge of both Siebel and Sales Cloud, Boxfusion Consulting have worked on some of the first Siebel – Oracle Sales Cloud integration projects globally, and we are now leaders in this area. If you are looking to implement Sales Cloud alongside Siebel CRM, and want to get the most out of your investment, call us on 0203 283 4315 to talk to an expert, or contact us here.