Self Serve Employee Experience Solution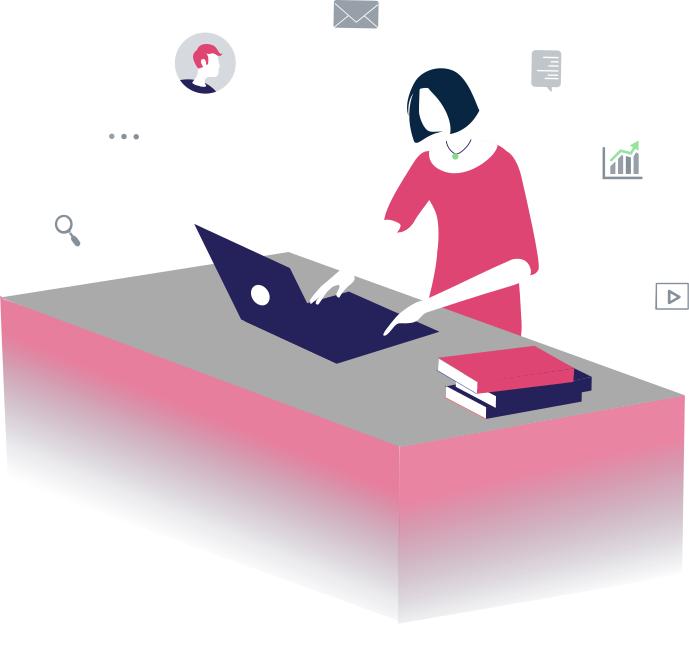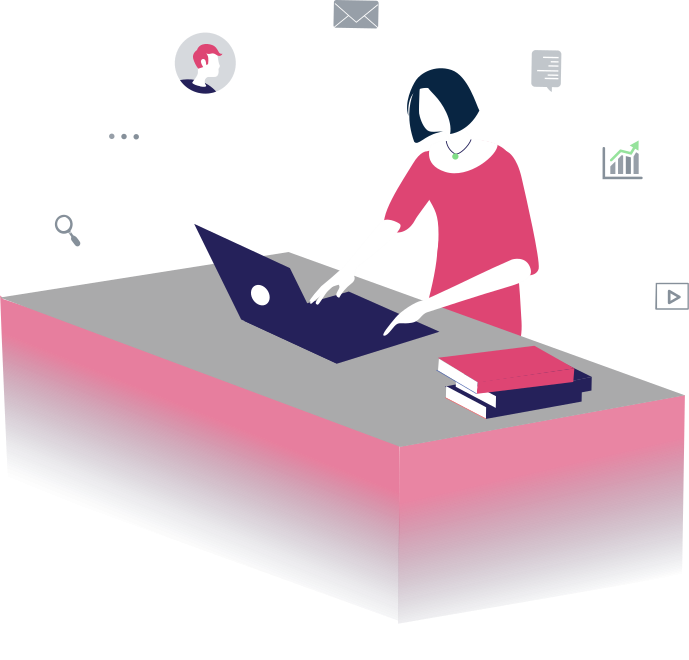 Embrace the power of engaged employees!
Boxfusion's Employee Experience Solution transforms the way organisations serve their employees by equipping them with self-service tools, streamlining day-to-day tasks, automating decision making, providing cross-department insights and fostering a culture of engagement, without ripping away legacy systems.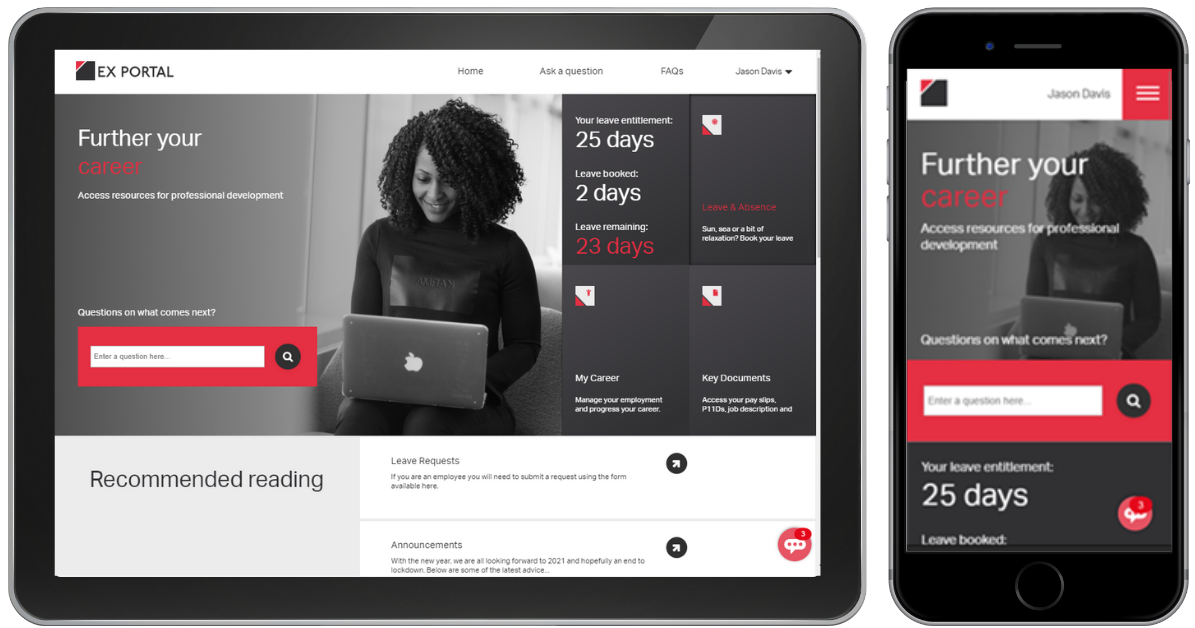 Features
Self Service Knowledge Base
Enables employees to access context-based information, policies, onboarding assets, handbooks, FAQs via search and submit HR help desk tickets if they cannot find answers.
Digital Assistant
A conversational chatbot routes employees to useful information in the knowledge base initiates processes and seamlessly hands over to an HR Advisor for the more complex queries.
Single Source of Truth
Delivers a single view of service experience and workflows across the workplace. Ensures employees, managers and HR service centres have a complete view of the employee lifecycle.
Intelligent Decision Making
Empowers employees and automates personalised advice and forms at every touchpoint with Oracle's specialist decision-making platform, Intelligent Advisor.
Integrate with your legacy Systems
No need to rip and replace existing business systems that support HR processes. The Boxfusion employee experience solution builds on your existing solutions, enabling existing information to be surfaced on a single platform.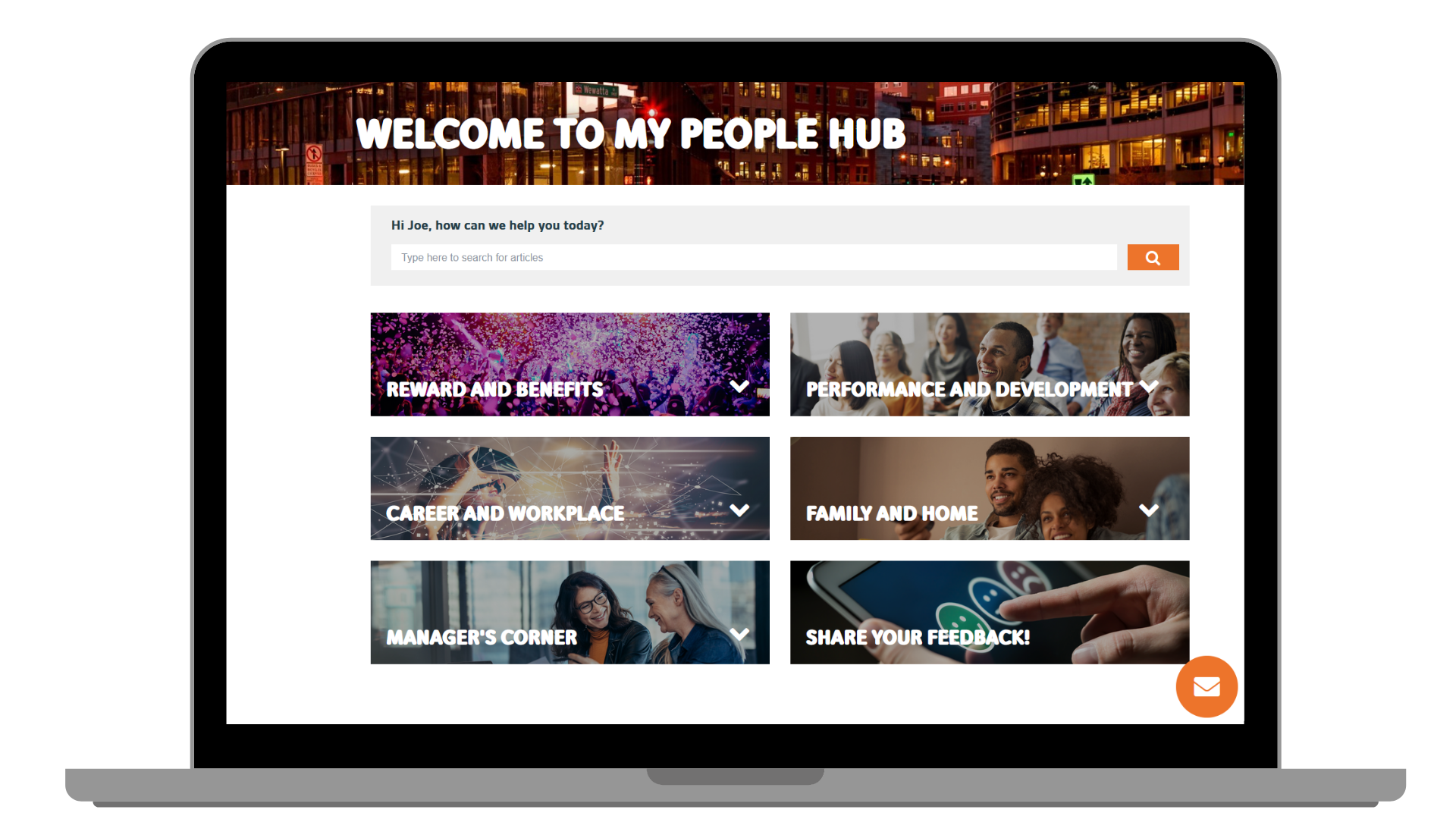 Benefits
| | |
| --- | --- |
| | HR Productivity- reduce HR workloads through automation |
| | Increased Engagement- through breaking down information siloes |
| | Cost Savings- by complementing existing solutions |
| | Enhanced Innovation- deflect repetitive tasks to allow HR innovation |
| | Reduced Frustration- simplified, self-service experience |
| | Rapid Implementation- modular solution prioritises critical features |
Discover How 'Self Serve' Employee Experiences Drive Healthy Relationships
Interested?
Request a demonstration or a free discovery workshop led by one of our experts.

Get in touch!