Blog by Geraint Thomas

Since gaining a PhD in Computational Biophysics from the University of Leeds, Geraint has pursued a career in technology working in a variety of Siebel consultancy roles across a wide range of industries. He now specialises in managing multidisciplinary CRM, CX and BI project implementations at Boxfusion, while also playing a leading role in Business Development.
Siebel: a strategy perspective
Posted by Geraint Thomas on Tue, Aug 14, 2018 @ 4:24 PM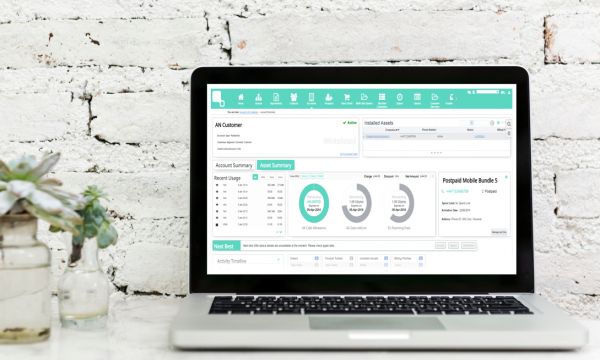 The great news for thousands of Siebel customers across the globe is that Oracle has committed to continuing investment and support for Siebel with a rolling 10+ year guarantee. This pushes Premier Support out until at least 2030 to start with, but the expectation is that it will roll on well beyond.
In the run up to Boxfusion's upcoming showcase 'Unlocking Siebel CRM's full potential' (you can register to attend here), let's see what is happening in the world of Siebel.
State of the art
With the latest release of Siebel in the Innovation Pack series of updates, we have seen the culmination of a staggering transition in the Siebel technology, resulting in a fully agile CX platform.
Siebel Open UI – run Siebel on any browser, with responsive UI accommodating tablet and other mobile devices
Continuous release model will hopefully mark the end of costly upgrades and the beginning of a simple process to get the latest Siebel innovation from Oracle
Fully agile development capability:
Web tools – ability to change and develop Siebel directly from the UI
Workspaces – full version control and parallel development within the Siebel database
Integrated Automated Testing – ability to easily generate repeatable automated test by recording user journeys in Siebel
Runtime compilation – zero downtime deployment of Siebel changes
REST Interfaces – the standard for modern integration patterns across the web
The cloud conundrum
With the rise of Oracle Cloud, it has been an uncertain world for Oracle's on-premise customers, who didn't feel the economic or logical case stacked up for a full transition to the cloud. This isn't just the case for Siebel but Oracle's other on-premise applications such as E-Business. The uncertainty has led many organisations to limit investment in a core pillar of their enterprise architecture and has contributed to a perception that Siebel is inflexible and stale.
It's not surprising that Oracle has made this lengthy Premier Support commitment- the Siebel customer base is still considerable. Given the companies on show at the 2018 annual Oracle OpenWorld, the revenue from support and maintenance appears to still be extremely impressive. To name a few from a long list: Telstra (32k users), Tata (38K users), CMS (18K users), Dell (40K users), AT&T (25K users), PNC (29K users), DWP (54K users).
While Oracle is determined to win the enterprise cloud race, they have risked unsettling the stable Siebel customer base. Uncertainty and mixed messaging from different elements of the Oracle organisation have led to wastage and migration to Oracle alternatives. Realistically, despite the strength of the Oracle Cloud stack, it's not a foregone conclusion that a move to full cloud and away from Siebel would be a move to the Oracle cloud, hitting the bottom line from reduced revenue.
The case for IaaS
Infrastructure-as-a-service (IaaS) allows Siebel to be run in the cloud with the key benefit of being able to scale to meet the daily peaks and troughs in workload. With most cloud IaaS providers, customers only pay for the services you use, meaning a lower cost than in an on-premise environment.
While some organisation may have a justifiable paranoia with regards to security, the IaaS Cloud model has been tried and tested. For example, Tata hosts their Siebel application in the AWS cloud, and Starbucks use Oracle Cloud.
Most IaaS providers have all the tools required to ensure complete security of the Siebel application: monitoring, logging, identity and access control. Ultimately, have you ever heard about Oracle, Amazon or Azure Clouds being hacked?
CX opportunity, UX gap
Siebel sat in the UX wilderness for many years unable to be significantly aligned to user experience expectations due to the dependency on the old ActiveX technology for the UI. However, this has changed.
My work with Boxfusion has been focused on leading customers on their UX journey to improve the business productivity – changes that affect the revenue potential. We have achieved staggering success, slashing process times on average 65% and have driven improvements to the usability satisfaction of Siebel users. Better informed, responsive and intelligent Siebel CRM can act as a accelerator for customer-facing employees, rather than an impediment to great CX.
In a future article, I will aim to cover the balance of the imperatives of designs to make a significant improvement to UX while ensuring that what is designed stacks up to a valid business case.
Future
It's an interesting future for Siebel.
There are a few clear technology trends on the horizon that may shape how Siebel is used in the next few years. The first involves the use of microservices to extend Siebel, allowing a common process that may be found in several applications across an enterprise to be centralised and utilized by applications, ensuring a common customer experience no matter the customer channel.
The second is in the use of AI. We can all probably foresee how AI may supercharge marketing, but how could it be exploited within Siebel processes to further improve the user experience and business productivity? The area that probably most excites me at the moment is looking at how the UI of CX applications such as Siebel can be tailored by AI optimisation to improve business efficiency. Perhaps AI could be used to alter the look and feel of screens, their layout, even the data displayed in real-time, taking into consideration the user characteristics and current interaction patterns.
It might seem some way off, but we do have the tools within Siebel at our fingertips…
Showcase: Unlocking Siebel CRM's full potential
We have a number of sessions coming up where we will be looking at the approaches and business case for UX innovation with Siebel. If you would like to join me and take a look at the Showcase, then please register with the link below.